4 steps to get more sales and customers in the tailoring business.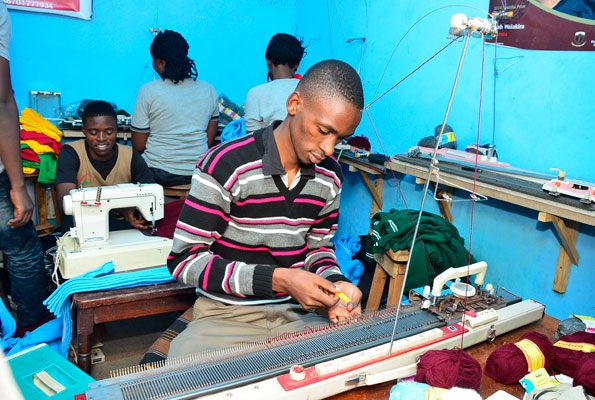 Tailoring business Strategy
4 steps to get more sales and customers in the tailoring business.
I welcome you once more to this great platform. if you are our returning viewers or readers I greet you and please continue to view us and check on us every day to read more things about business as you all know what we do.
If you did not read our previous post that says 10 steps to mine 90 to100core in Satoshi core please click here to read it, and please help us by subscribing to all our social media and handles and sharing our post thanks for doing that in advance.
Now let us go to the reason we write this article. Have you ever thought of making more money and sales this season we are getting to with these steps you are about to learn?
I am introducing what we called 'BCGP'
First of all
1. What 'is 'BCGP'
The meaning is very simple which is called BRING CUSTOMER AND GET PAID.
Introduction to Bring Customer And Get Paid.
This category is very tricky but is working well now, moving to the header which says bring customer and get paid.
It simply means when someone or a customer brings a new person to sew clothes in your shop or your company, you pay that person for the job well done.
The other question should be.
2. How much am I supposed to pay that particular person?
If I may say something about this, I will just tell you that you should pay the person #500 naira to #1000 naira, just based on your capital which is the money you make per day or month.
Another question you should ask yourself is
3. How will I tell people about this Bring Customer And Get Paid (BCGP)?
This is why you should be careful about people because not everybody you see you will tell, choose the particular client.
Who will I tell:- Your customer that is not a tailor or even related or in line with your tailoring business. the reason is that you know that in this market we have everybody wants his own game and its customer so once you expose the strategy to your person who is a tailor then the person may multiply his own money for example if you are paying a particular BCGP #1000, that person will be paying his own BCGP #2000 to #4,000 just to have more customer than you. Now you know why I said you should be careful about this particular category.
4. How do I get my money back
This question may need enough calculation, so without wasting much of your time. The way to get your money back is to bill the customer to recover the particular money you spent.
In Conclusion
Note that before you fix any price for your BCGP, you have to check out your capital or your income to know the money to stake, but in everything that we are trying to get is more sales, more customers, and more money, always remember that when putting out your tailoring strategy.
Please if you're a tailor and you are seeing this post scroll down and contact us on WhatsApp or any other handler, we have some questions for you that will help your tailoring business grow fast thanks for reading this.
Please like all our social handles and follow us to receive more interesting business talk articles and stories,